Your Enhanced Inbox Awaits
Join the 13,000+ healthcare professionals who already receive our weekly marketing tips, case studies, survey data and more!
Sign Up For The Latest In Healthcare Insights Delivered Straight To Your Inbox!
About the Client
This hospital and healthcare system, founded more than 150 years ago, serves 33% of the population of a major metropolitan area with preventative, primary and acute care services.
The Challenge
The marketing executives of this major metropolitan hospital and healthcare system sought to unify its brand across all nine internal divisions to improve consistency by implementing a standard creative workflow for all people involved internally and externally in marketing.
The Solution
The Big Buzz leadership team consulted with the client's executive marketing team on uniting people and processes to improve marketing workflows. Together, we:
Assessed current brand guidelines and branded materials/campaigns, then recommended updates to create a stronger organizational brand standard
Collaborated with division leaders in various strategy sessions to agree on common goals, individual division goals and how to approach the creative workflow between all teams
Provided education to division leaders on how the brand fits into each specific component of the organization and how it can be applied across all marketing materials
Developed an approval process for all creative efforts to ensure brand consistency before deployment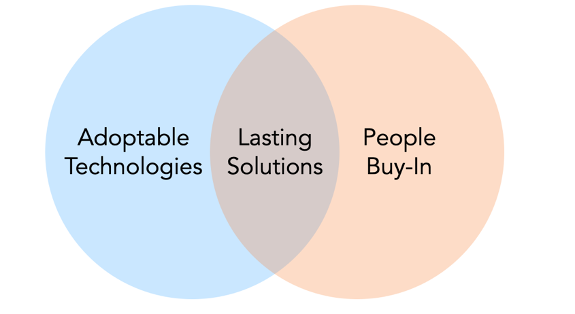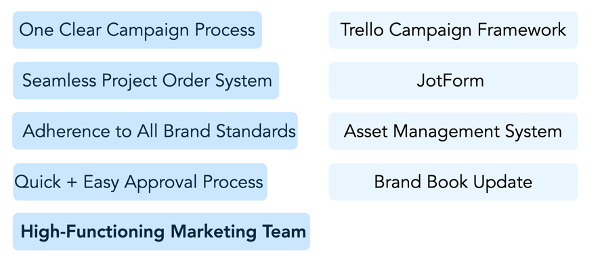 The Results
In six months, by combining highly adoptable technologies with concerted buy-in from marketers across all nine divisions, Big Buzz helped senior executives implement a high-functioning marketing team with: 
One clear campaign process adopted by marketers across all nine divisions
A seamless project order system to cut down on the number of revisions per project
Systems and structures to ensure adherence to all brand standards by marketers across all nine divisions
One simple and efficient approval process for campaigns created by marketers across all nine divisions
"Big Buzz has helped more widely and broadly than we ever assumed. We created more of a complete campaign process that was beneficial to everyone on our team," wrote one of the executives.
Big Buzz is an agency delivering focused marketing efforts for executives and teams nationwide. CEO Wendy O'Donovan Phillips is the author of two books available on Amazon, has been published in Forbes and many healthcare journals and has been quoted in The Washington Post, ABC News and Chicago Tribune. She regularly lectures for healthcare organizations and associations in front of audiences ranging from 25 to 5,000 attendees. She sits on the board of AllHealth Network, which has provided mental health and substance use counseling to people across Denver since 1955. Agency awards and accolades include recognition for excellence by the American Marketing Association, Best Advertising Agency and Best Web Developer in Denver by Expertise, and Top Advertising and Marketing Agency by Clutch. www.bigbuzzinc.com